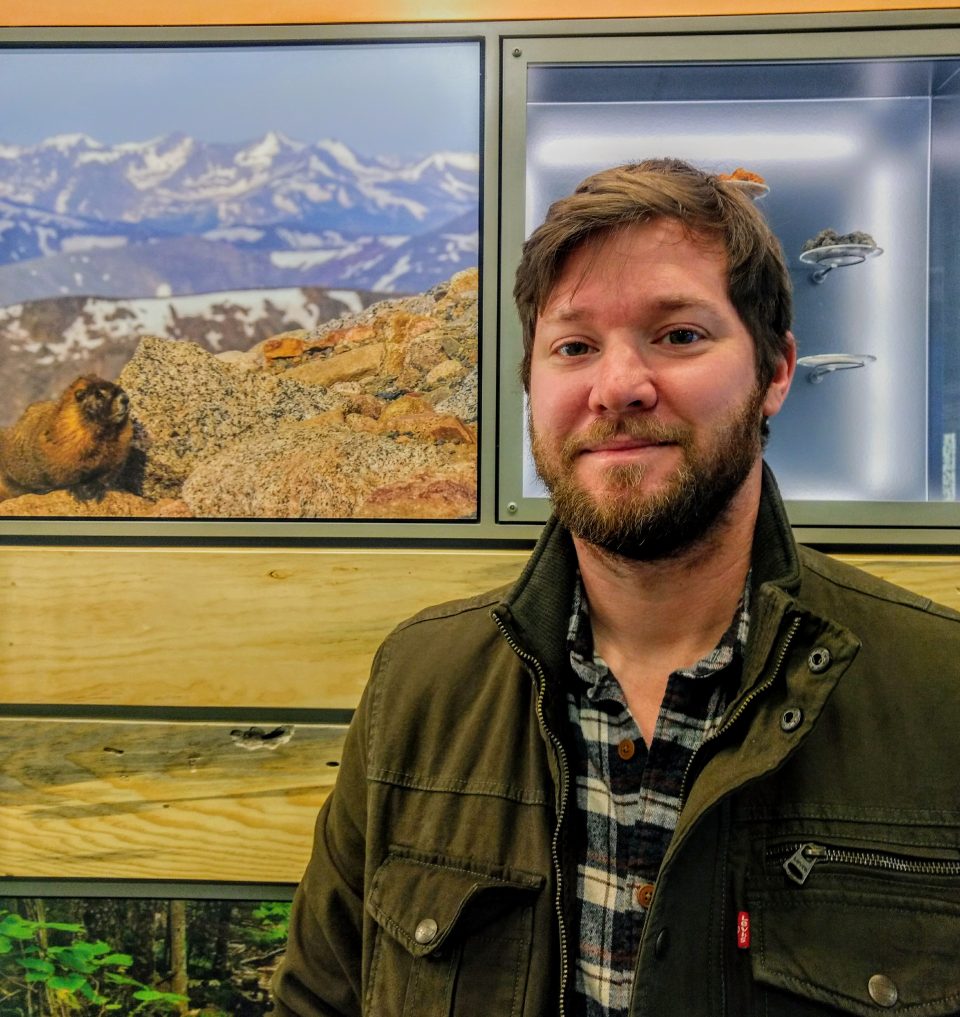 I received my Bachelor of Science degree from the University of Richmond in 2006. From there, I moved to Pensacola, FL for a year where I worked as an hourly contractor for the EPA's Office of Research and Development. I then moved to Dauphin Island, AL to study coral reef ecology; I received my Master of Science in Marine Sciences from the Dauphin Island Sea Lab in 2010. Immediately following, I moved to Miami, FL to study coral reef ecology at Florida International University with Dr. Deron Burkepile (now at UCSB). Apparently, the ocean and I just don't get along, so I switched to terrestrial plant-insect ecology, co-advised by Dr. John Parker at the Smithsonian Environmental Research Center in Edgewater, MD. In 2015, I received my PhD and moved to Colorado State University for a USDA NIFA postdoctoral fellowship, where I studied the impacts of drought on insect control of grassland nutrient cycling. In 2019, I began as an Assistant Professor at Marquette University.
Michelle Budny
-Lab Manager
"Oh, I like science (and the Blackhawks)"
I graduated with a Bachelor of Arts degree, majoring in Environmental Science and Physical Geography, from Carthage College in 2009. As a graduate student at Florida Atlantic University, I studied the leaf gas exchange and water use efficiency of two subtropical wetland species and received my Master of Science degree in 2015. Between my bachelors and masters degrees, I worked as a technician for a broad range of ecological research projects including eDNA surveillance of Asian carp in the Great Lakes basin and the bait trade, vegetation surveys of aquatic plants and tropical rainforest seedlings, and monitoring pine flatwood community recovery after fire. Prior to my current position, I spent four years as a Hydrologic Technician for the USGS Caribbean-Florida Water Science Center measuring stream discharge, salinity, and storm surge events. Thankfully, I returned to the Midwest to join the Lemoine Lab in January 2020.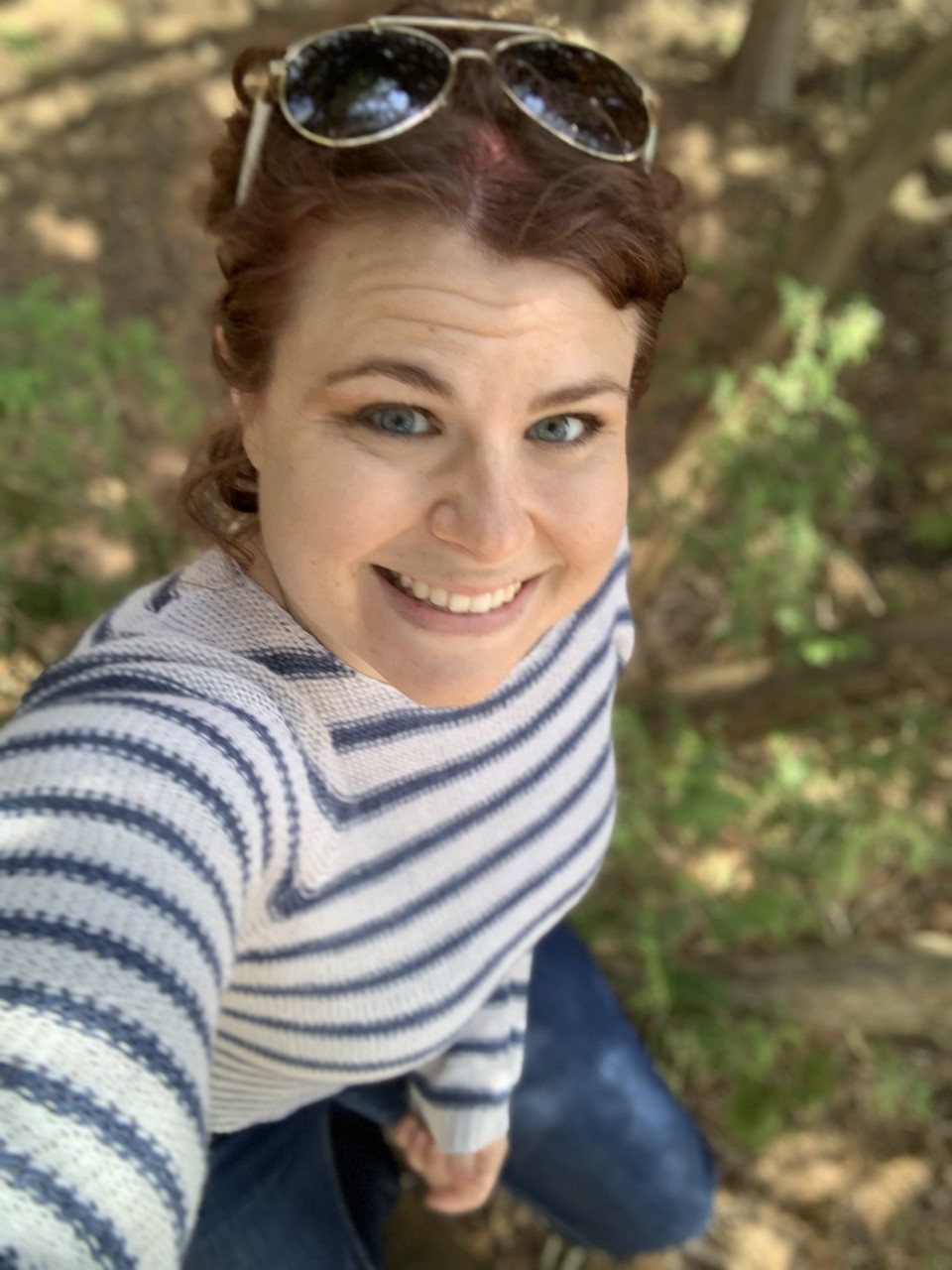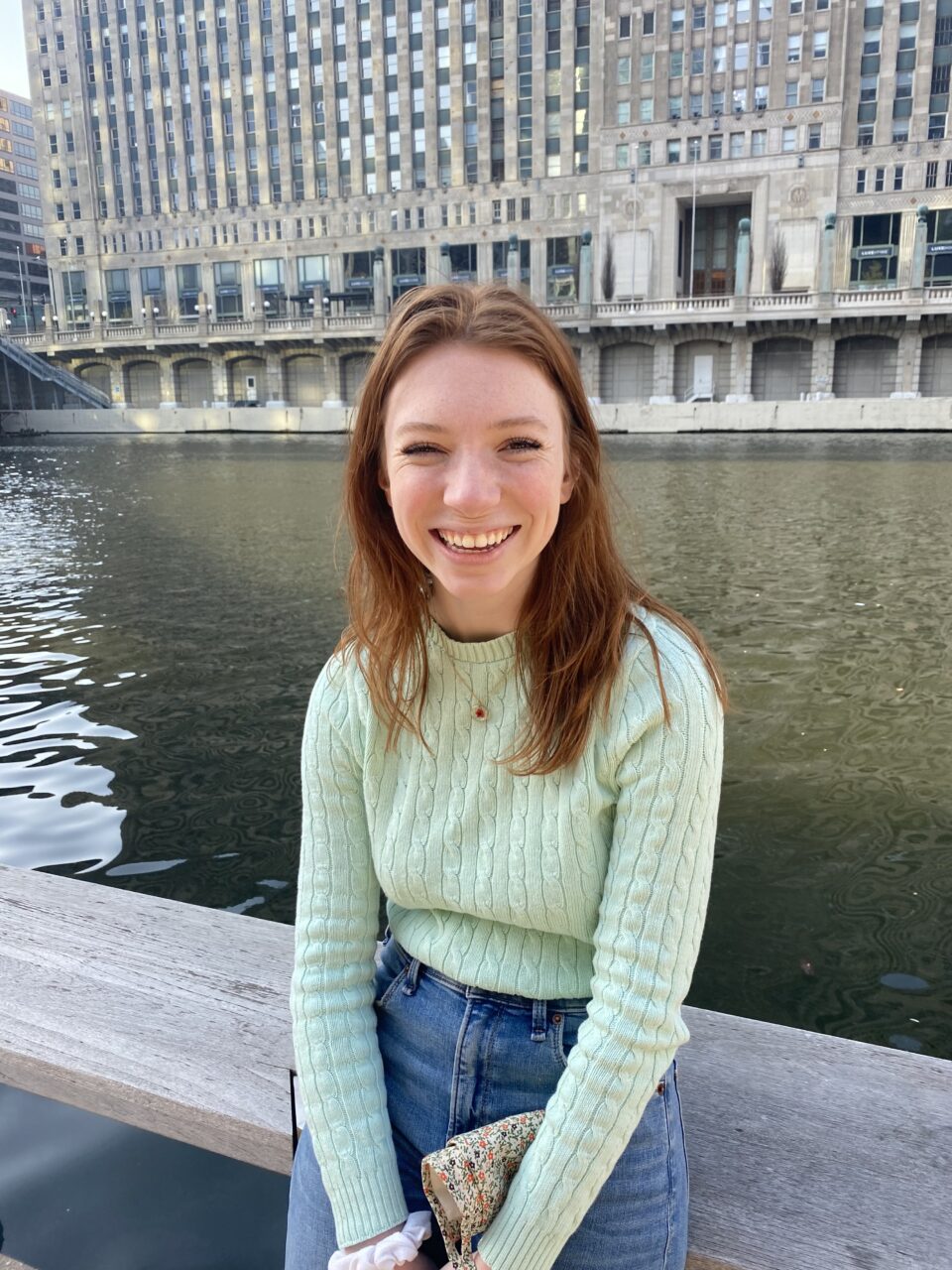 Maggie Kemp
-Lab Technician
"Let's get this startey parted!"
I graduated from at Marquette University in 2022 with degrees in Mathematics and Environmental Studies. In my free time, I enjoy spending as much time outdoors as possible, whether it be hammocking, exploring Milwaukee's parks and nature conservatories, window shopping downtown, or rollerblading along the lakefront. In the winter, my hobbies consist more of taking care of my plant babies (there are over 50 plants in my apartment!) and destroying my roommates in Mario Kart. I joined Lemoine Lab in the spring of 2022 to work on a quantitative ecology-based research project. The project utilizes GIS software and R programming to curate geospatial plots of common moth and butterfly species' occurrences and analyzes their distribution patterns in the Great Lakes Area. Working on this project has me interested in learning more ways to apply data science techniques to questions in ecological research, and I hope to pursue a graduate degree in the ecological sciences with a focus on quantitative analysis in the future.
Casey Lambert
-PhD Student
In 2019 received my B.S. in Environmental Sciences at Sustainable Sytems from the University of Connecticut. During this time I worked at an extension under small fruit specialist Mary Conklin (M.S.) doing plant diagnostic work and tracking disease emergence across Connecticut vineyards. After my second growing season, I decided to pursue a secondary degree. I packed up my car, and with my dog Comet as my co-pilot, I made my way down south to work on a M.S. Biology degree at The University of Alabama, Tuscaloosa. Working with Dr. Christina Stuadhammer and Dr. Gregory Starr, I completed my degree in 2022 studying hurricane disturbance modeling. In search of cooler weather, I again packed up my car and my dog and moved to Milwaukee, WI. Here I am currently working on a Ph.D. at Marquette University in Dr. Nathan Lemoine's lab. My primary research takes place in South Africa's Kruger National Park, where I am working alongside an incredible team of scientists to understand how elephant carcasses reshape the savannah. I also have a few projects closer to home working in WI prairie lands, focusing on grasshopper population modeling and soil-insect microbiome relations.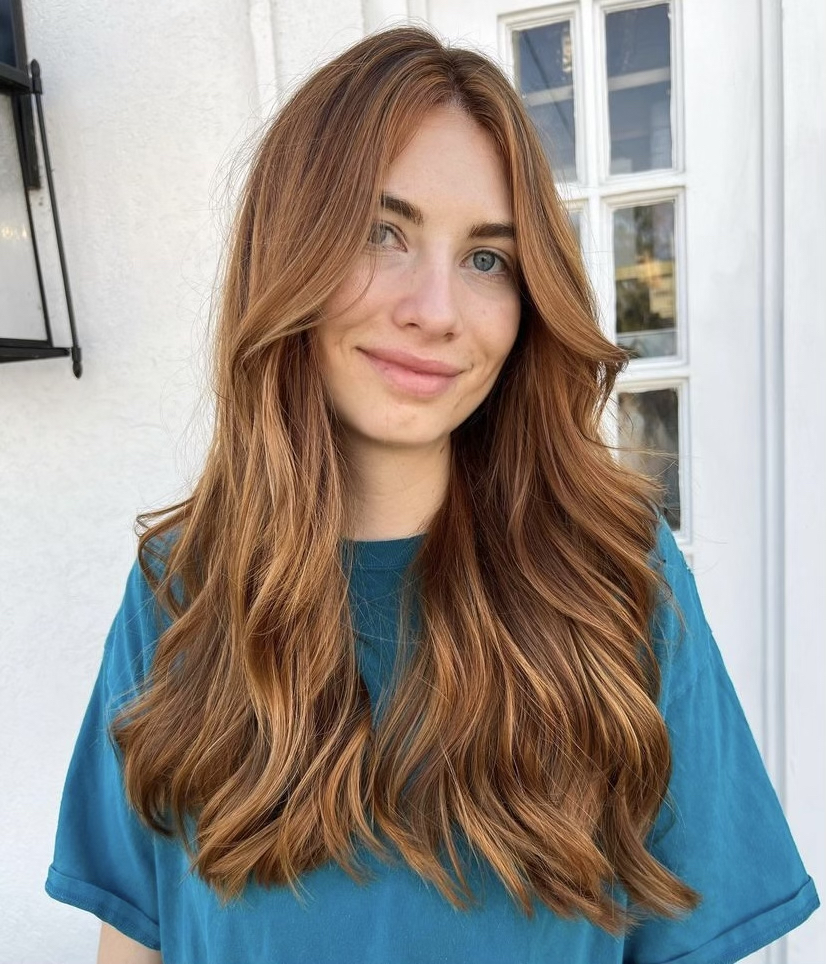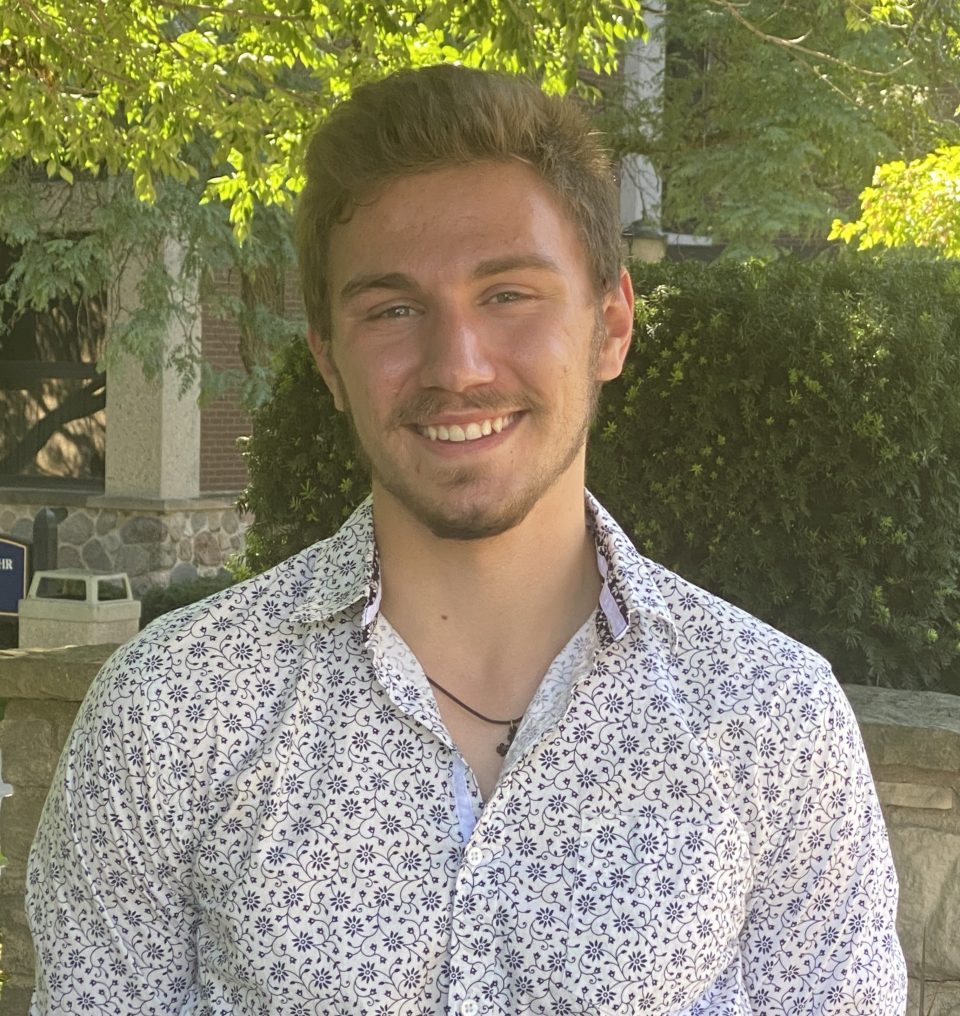 Anesti Sotirovski
-Undergraduate Microbial Ecology Researcher
"Have you ever eaten a whole bag of cherries?"
I recently received my U.S. citizenship in May 2021. I am first generation, born in Korçë, Albania but my nationality is Macedonian. I speak four languages, including English, Spanish, Macedonian,  and Albanian. I am also a first generation college student, and will graduate from Marquette in 2023. I am majoring in Biological Sciences with a minor in professional selling. Some of my interests outside of science include mountain biking, photography, and cooking. Before starting at Marquette, I represented Glenbard East High School at UC Berkeley through the 2018 NSLC program. I joined the Lemoine Lab in the summer of 2021, and will continuing with independent research throughout my time at MU. My project explores factors that impact soil microbial respiration.
Alina Dekirmenjian
-Undergraduate Plant Physiology Research
"Let's listen to some Elvis Presley!"
I am currently a junior at Marquette University studying Biological Sciences with a minor in Environmental Studies and Anthropology. Throughout my time here at Marquette, I have quickly developed a love for environmental sciences and the inner workings of the natural world around me. My interest in plant biology and function led me to join the Lemoine Lab in the Spring of 2022. I am currently studying how species differ in response to drought using a variety of different techniques. When not studying my plants, I am usually out traveling. I have been to over 20 states and 10 different countries, my favorite destination always being Armenia (although I might be a bit biased). I hope to continue my research involving plant biology in the future and eventually pursue a graduate degree in environmental sciences!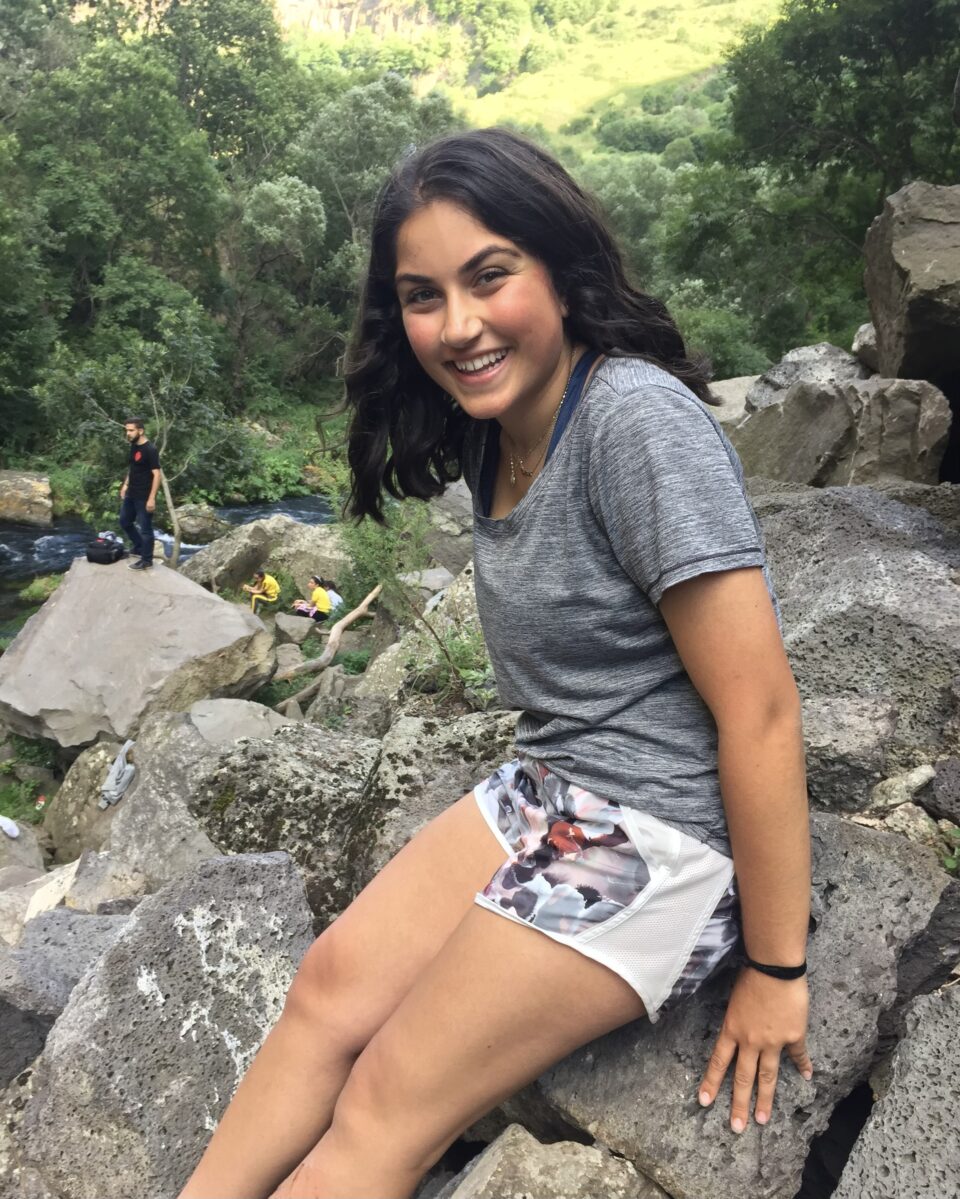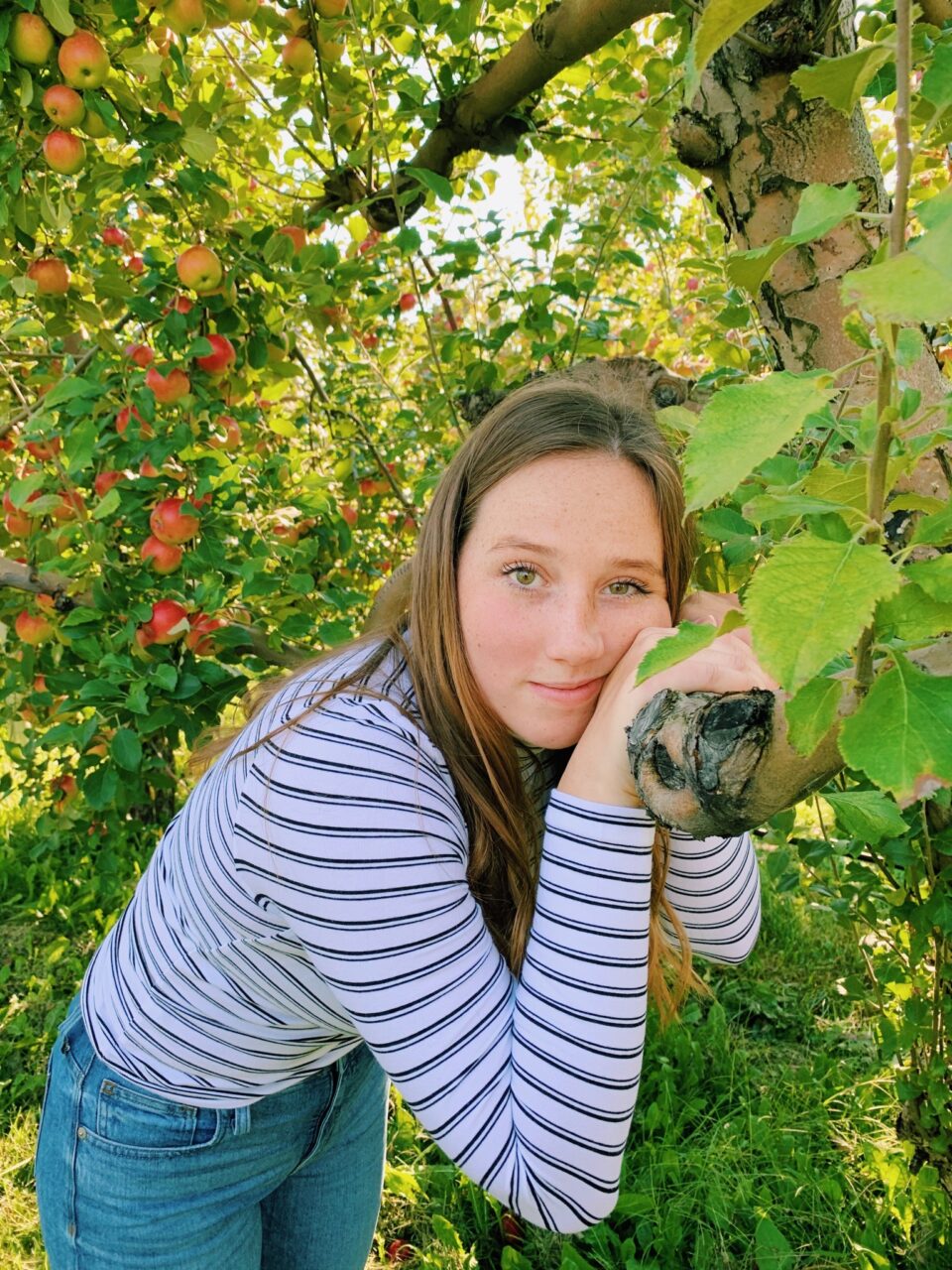 Claire Kraft
-Undergraduate Microbial Ecology Researcher
"Your guess is as good as mine!"
I'm majoring in Biomedical Engineering with a focus in Biocomputing graduating with the class of 2023.  In the future, I hope to apply for medical school and eventually obtain a Doctorate in Medicine. In addition, I want to incorporate my computer programming skills somehow in the future as well. In my free time, I love to read, pick up random hobbies, longboard, and enjoy the fresh air outside. I also love visiting the national parks with my family. On our last adventure, we went out west to Glacier National Park. I am very interested in environmental issues and working with this lab helps me understand more about how living and non-living things are connected to each other. My goal is to gain a better understanding of these important relationships and advocate for environmental improvements. I joined the Lemoine Lab in the Fall of 2021 as a volunteer helping a few hours a week. I continue to enjoy exploring the world of ecology in various projects and I am excited to contribute more to the lab in the future.
Diego Montano
-Undergraduate Plant Physiology Researcher
I am currently a senior at Marquette University studying Biological Sciences with a pre-med track. Whenever I am not studying or taking care of my plants you can find me at the beach or playing soccer. The only reason I would cancel all my plans is if Tottenham Hotspur is playing. Come on you Spurs! Coming all the way from Puerto Rico, I have always felt a deep appreciation for nature and its beautiful beaches. In high school, I took AP Environmental Science and more recently here at Marquette, studied ecology with Professor Lemoine. This sparked a natural interest in gaining a deeper knowledge of plant anatomy and physiology in all the varying environments. I am really excited to continue in the Lemoine Lab, learning from different ecosystems and reaching for a more profound understanding of the nature that surrounds us. Hopefully one day, I can apply my experience with plants here at the Lab and bring it back home with me to work with agriculture in Puerto Rico.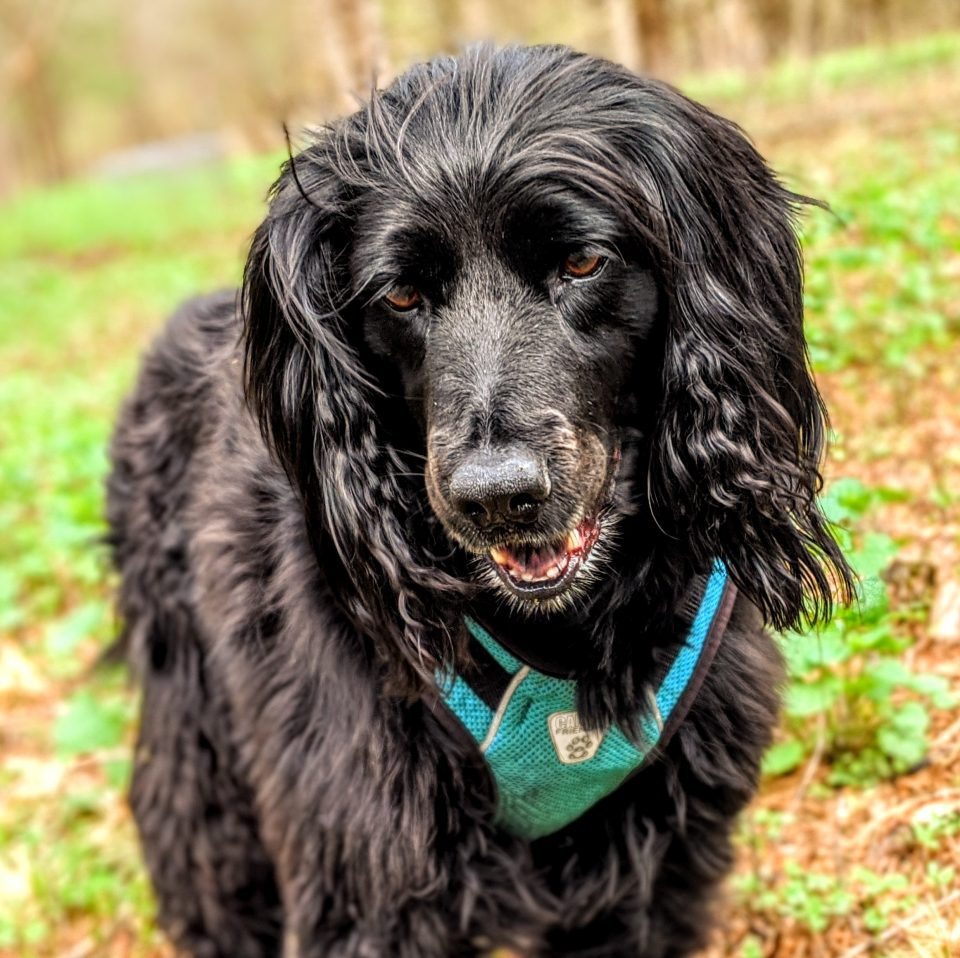 Sasha
-Lab Security Blanket
A rare breed combination of English cocker spaniel and Cajun mountain goat, Sasha was supposedly born in Louisiana, but no one knows for sure. She was given up for adoption and promptly whisked away to the Miami Humane Society on account of her being adorable. She was quickly adopted by the PI, and has been a faithful companion, field helper, and lab mascot ever since. When not doing field work, she can be found snoozing in the office, chasing her ball in the hallway, or chasing squirrels and gulls across campus. Sasha's research interests include snow, rodent and avian behavior, and aquatic fitness.
If you're curious as to how such an adorable animal came to be, you can find out here!
Scout
-Assistant (to the) Lab Manager
"IT'S TIME TO GO OUTSIDE NOW! NOW! DID YOU HEAR ME?"
Scout is a newcomer to the world of science (and to dog life in general). After a tumultuous time in shelters and foster care, he was adopted by the Lab Manager in September 2020. A friend to everyone he meets, he loves pets and scratches and quickly learned which offices have the best treats. Scout is usually found napping in the lab or following the lab manager, although he has been known to escape on his own adventure from time to time. With his keen internal clock, he is often heard alerting the lab manager when he's ready for an afternoon walk or when it is time to go home. Scout's research interests include urban geography and small mammal nutrition and behavior.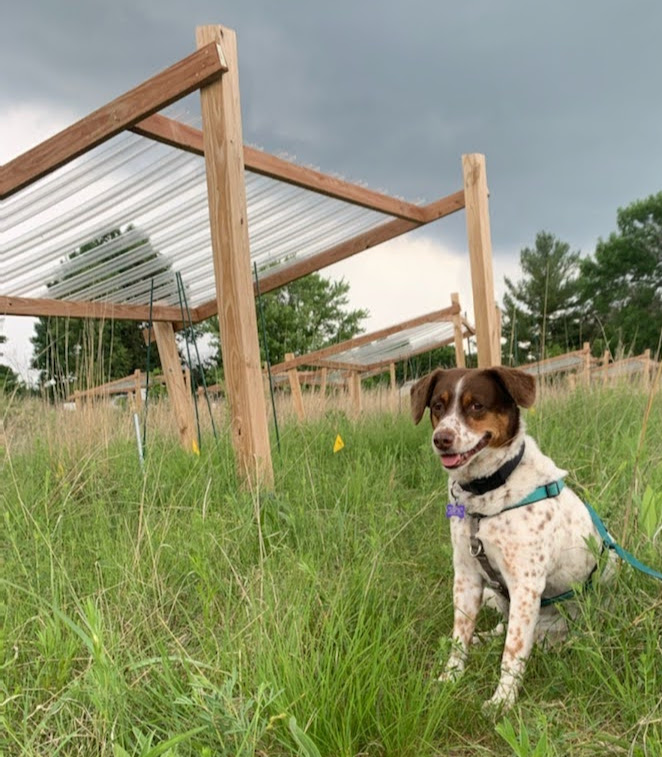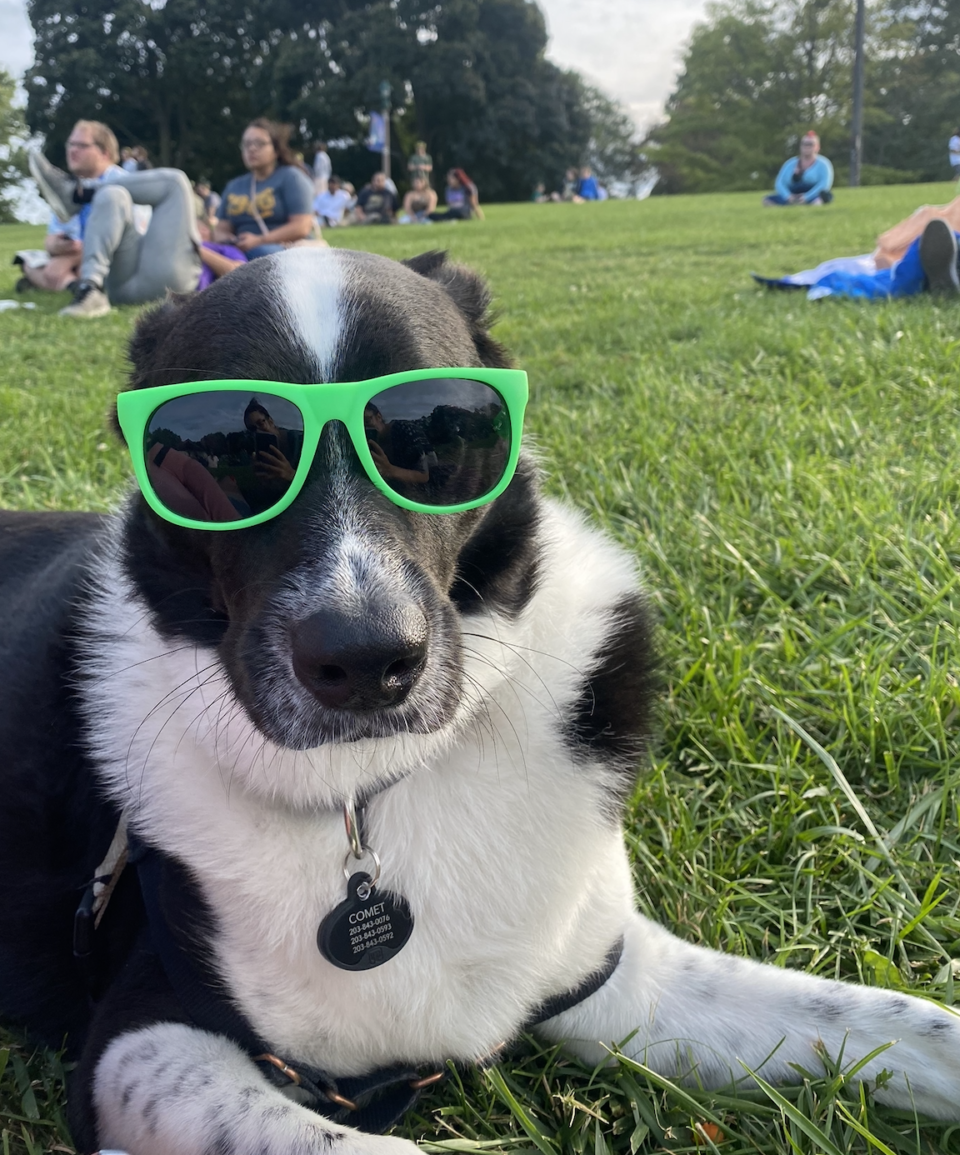 Comet has spent his life traveling across the United States. He has had homes in Texas, Connecticut, Alabama, and now his new favorite, Milwaukee, Wisconsin. Before his appointment at Marquette University, Comet spent years pioneering the "rollies" grass quality test, now utilized broadly in turfgrass research. In the lab, Comet specializes in being sneaky, often disappearing to other offices in search of treats and pets. Outside of work he enjoys laying down, going on long car rides, and watching his favorite movie, Mama Mia! (2008). While his interests are wide, his primary research focuses on wetland geology and water quality.  
Shayla Husted graduated in December 2021. Since then, she was awarded both a UC Berkeley Chancellor's Fellowship AND an NSF GRFP award and started her PhD at UC Berkeley for graduate school in Fall 2022!
Joe Sizemore graduated in Spring 2021 and now works for Lutron as a Project Electrical Engineer in Boston, MA.